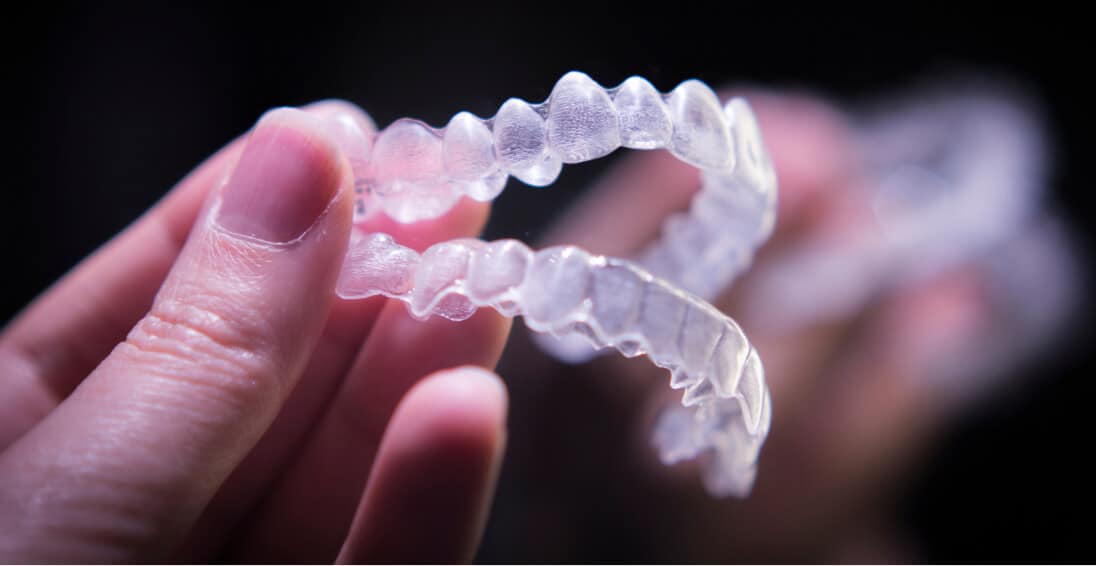 Invisalign
If you have misaligned teeth, clear aligners, like Invisalign, are a great option. They will get you great results without having to wear traditional braces. You will receive a series of removable aligners that are almost completely unnoticeable while you're wearing them. Invisalign treatment uses gentle pressure without wires and metal brackets to properly align the teeth. Aligners can be briefly removed while eating or cleaning the teeth, but it is recommended that they are worn for about 22 hours daily to achieve the best results.
As mentioned above, Invisalign is a desirable option because it is virtually invisible. Because of this, it can be a great orthodontic option for adults and teenagers who might not want more noticeable braces. They are comfortable to wear, removable, and easy to clean.
Our Invisalign treatment involves using state-of-the-art technology to render 3D images of your teeth so every set of aligners suits you perfectly. There will also be scheduled checkups to monitor your progress and make any necessary adjustments.
Benefits of Invisalign
Aligners are inconspicuous and aesthetic.
They are removable and convenient to use.
They provide more flexibility.
They are easy to clean and maintain.